International Yacht Broker
Whether you need to buy, sell, lease, finance or research a new vessel, Alex is your local point of entry into a world of creative solutions in the yachting community.
Featured Yachts
If you're planning on purchasing a yacht, Alex pledges to take the time to help you find the right boat. Alex can explain the entire process from making an offer to sea trial and survey.
LIST MY YACHT
Your yacht is undoubtedly one of your most prized possessions and and you want to make sure that you get the best price possible when the time comes for you to sell your yacht.
Alex will research yacht options catered to your exact needs. 
It's simple, list your boat with us today Put the expertise of our team of professionals at your service.
Get Started
CLICK TO VIEW RECENTLY SOLD LIST
Your Yachting Expert
My experience in the local yachting community combined with international exposure ensures that every client I represent reaches their safe harbour near and far.
Get the latest yachting events, market updates, price reductions + more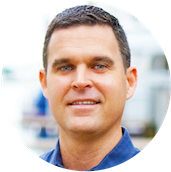 1535 SE 17th St. #119, Fort Lauderdale, Florida