If there is a desire to have the yacht not only for your personal pleasure use but also offer it for select charter vacations, Denison Yachting is equipped to market and promote your yacht to the worldwide global charter brokerage network. Chartering a yacht is a wonderful way to experience yachting hands-on without making the purchase first. It allows you to enjoy a variety of yachts in various locations around the World to help you decide on which size and style yacht is best for your and your family. Alex can assist you with this process. 
9 Reasons To Charter Your Yacht With Alex Clarke
Global Leader In Web Marketing
David has earned a reputation for honesty and integrity. David will work on your behalf with surveyors, marinas, financial institutions, insurers and marine documenters to provide you with the highest level of service. As your dedicated yacht sales executive, David will provide you with international exposure to the boating community.
With 21 waterfront offices, Denison is positioned to represent yachting clients personally, on both coasts of the United States, the Caribbean, and anywhere else you need us. Explore Marina Search for dockage details.
Professional Yacht Videos
Be Seen In Major Publications
While Internet and email marketing have become the greatest source for new leads, print continues to be an important factor. Thousands of boat buyers still browse the back of yachting magazines, exploring the Brokerage Section. Denison advertises in dozens of publications each year, including Power & Motoryacht, Southern Boating, Yachts International, Boat International and Sea Magazine.
Sponsored searches & featured listings on YachtWorld.com get your yacht sold fast with maximum exposure. Denison invests in YachtWorld enhancements to get your boat noticed by potential buyers. We also promote yacht listings on 35+ MLS services and advertising sites to get more eyeballs on your boat
Virtual + Physical Boat Shows
Denison has a significant presence at every major boat show in the world, from Fort Lauderdale to Miami and Monaco, we are there. This year, Denison is scheduled to participate in more than 40 boat shows and yachting events on both coasts of the U.S.
Utilizing a list of over 250,000 yachting enthusiasts, our marketing team promotes listings through a monthly newsletter and weekly broadcasts to the yachting community at large. This year, we're on schedule to distribute more than 8,500,000 targeted emails to our growing database of boaters. 
Denison takes social media seriously. We work hard to be a leader on all the major platforms, including Facebook, Twitter, Instagram and YouTube. Currently Denison is #1 or in the top 3 of popularity on each. This allows us to promote listings to a broader audience and reach boaters online where they are already spending most of their time.
Great things don't happen without great people. Our marketing success only happens because we have a hard-working team that is committed to being the best in yachting. We believe this happens by consistently doing simple things: working hard, doing what is promised, and being honest.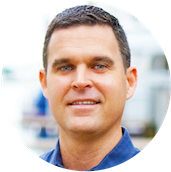 1535 SE 17th St. #119, Fort Lauderdale, Florida