LICENSED & BONDED 
YACHT BROKER
Alex G. Clarke grew up in Darien, Connecticut on the shores of Long Island Sound while spending his summer months in Martha's Vineyard & Marion, Massachusetts. With a family history rich in tradition surrounding the yachting industry & America's Cup, Alex was soon to follow. After graduating from the University of Miami (Florida), Alex split time between being a financial analyst in Fairfield County & working on a number of yachts before dedicating himself to a full-time career in yachting.
Alex has logged countless nautical miles as yacht crew traveling extensively from Nova Scotia to South America, Mexico to Turkey while working his way up through the ranks from deckhand to captain. After moving ashore in South Florida, he applied his knowledge to a position in yacht management at Fraser Yachts, where he was the company DPA/CSO handling crew placement issues, IMO/ISPS/ISM & flag state/class society regulations for both their charter & management fleets before moving over to brokerage yachts.
After learning from some of the most successful yacht brokers in the industry at Fraser, Alex transferred to Bartram & Brakenhoff, a boutique brokerage house founded in 1967 by his great uncle & mentor Joe Bartram Jr., which was a dream come true.
Now at Denison Yachting with longtime friend and fellow UM graduate Bob Denison, Alex has solidified his place in the yacht brokerage industry by being elected the exclusive global representative for a number of top quality shipyards during his career: Cantiere delle Marche, Mondo Marine MC, Pirelli, Tecnomar SpA, & Columbus Yachts.
Alex played an important role in helping expand the company by establishing the Denison Yachting Charter Division, Mexico office, and Superyacht Division within the company with representation in Hong Kong, Monaco & the South of France. He pushed for growth in the 24m+ megayacht segment of the market, and created numerous corporate partnerships throughout luxury markets.
Alex Clarke — By The Numbers
New Construction Yachts Sold
Countries Where I've Done Business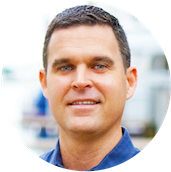 1535 SE 17th St. #119, Fort Lauderdale, Florida