Placing an order for the build of a large yacht is no small undertaking. It is likely the result of a lifetime—perhaps even generations—of wealth building for such a purchase to become an option. Thought-through decisions and length contracts should certainly be anticipated — however, your own professional broker will be sure to guide you every step of the process.
Alex will help new-build owners facilitate every aspect of the new-build process from choosing the right shipyard to advising on legal issues and project management. By drawing on our established relationships with the world's industry leaders in these sectors, Alex Clarke can promise a flawless new-build process from inception to delivery.
Featured New Contruction Projects
All your yachting needs will be carefully discussed to determine the most suitable yacht selection. Alex will then be able to provide detailed guidance on your tailored new build process, distinguishing the key differences in yacht sizes, types, and materials available. Your financial and legal requirements will also be discussed at this inception stage.
As the client determines he is comfortable with his selection, Alex will collaborate with a number of shipyards, naval architects and designers. He will run a bid process with all members. This usually requires a close collaboration with the shipyard, naval architect and designer.
Alex will assemble to a team of surveyors, legal advisors, captains and yacht managers for you to meet. Once the most suitable team has been chosen, negotiations with the selected shipyard will be led by Alex & your preferred legal counsel. Alex will assure a timely schedule and guarantee you receive the best value.  Specifications, regulations, warranties, payment and contractual obligations will be throughly discuss any contract is signed. As your dedicated broker, Alex will be on hand to facilitate throughout all negotiations.
Upon execution of all contracts, the build process will begin. Alex will elect a yacht manager to serve as an key liaison between the broker, client and shipyard. He will supervise the entire new build from start to finish. Together with your yacht manager, Alex will keep you informed as the build progresses and will handle any issues that may arise, always keeping your best interests at the forefront of the build.
Upon completion, Alex will ensure that all obligations have been satisfied. Testing of the vessel and sea trials will ensure your new yacht is ready for use. Alex will facilitate all tests to be certain all expectations of your yacht have been met. After your yacht has been delivered, Alex will act as a liaison for warranty issues and support on your newly commissioned yacht.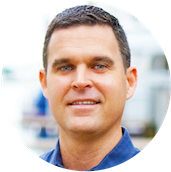 1535 SE 17th St. #119, Fort Lauderdale, Florida